How a Fast-Growing Tampa Health Tech Company Will Use New Access to Credit
05/23/2018
|
Tampa Bay Business Journal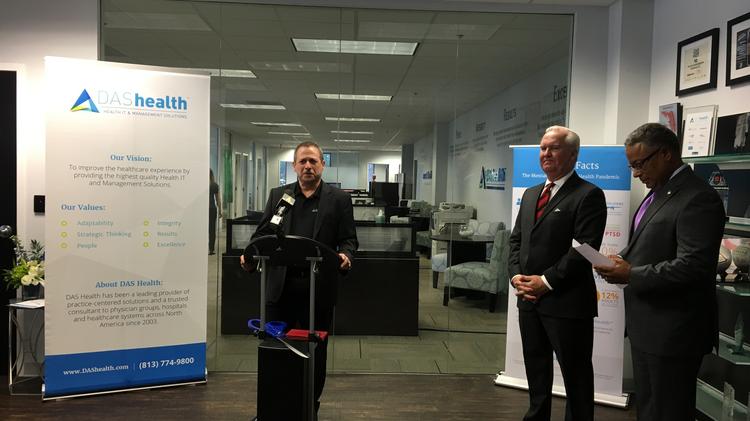 DAS Health has secured a $6 million credit facility that it primarily will use for future acquisitions and growth.
The health technology company in Tampa that works with independent physicians got the credit line from Fifth Third Bank, a press release said. DAS provides information technology, management solutions and consulting services to doctors and hospitals nationwide. It's made five acquisitions in three years and has used its own internal operating cash flow for each of them, the release said.
The company now serves nearly 2,000 clinicians and more than 600 physician practices nationwide. It was No. 19 on the Tampa Bay Business Journal's Fast 50 List in 2017, with $11.97 million in revenue for the prior year.
Working with Fifth Third Bank, along with strong operating results, allows DAS to rapidly expand its "buy-and-build" strategy, said David Schlaifer, DAS Health president and CEO.
"Notwithstanding DAS' substantial success to date in acquiring companies using only its own internal cash flow, we believe we are only at the beginning of their long-term growth cycle," Danny Riley, senior vice president at Fifth Third Bank, said in the release.
DAS, is "exactly the type of company that Tampa has been trying to grow here," Mayor Bob Buckhorn said when DAS last year announced a $145,000 capital investment to expand its headquarters in downtown Tampa and said it would add 30 jobs paying an average annual wage of $55,130.
DAS was courted by many banks, Schlaifer said, but Fifth Third was a "culture match," he said.
"We look to continue our rapid growth with the ultimate goal of helping clinicians across the United States focus on their patients, not worry about their business," Schlaifer said.
Here are the five acquisitions that DAS has made to date:
January 2018: Integra I.T. Solutions in Las Vegas
June 2016: Falcon Healthcare Systems in Las Vegas
May 2016: EHR and practice management business of Jackson Key Practice Solutions in Alabama
January 2016: ConXitTechnology Group in Charlotte, North Carolina
October 2015: Revenue cycle management business of Spectra Health Care in Tampa